Teeth Whitening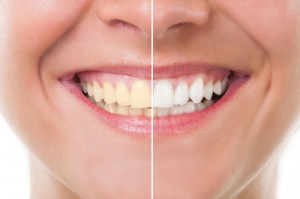 Dr. Nicholas Bowman and his team know how important it is for you to have a healthy and bright smile. We feel that every patient in our practice deserves to have a smile they can be proud of.
Whitening For Life is an exciting new program we are offering to both new and existing patients! We would like to whiten your teeth and keep them white for life! See below for more information.
Did you know…
that the teeth naturally darken as we age? Furthermore, certain foods, beverages, medications and habits can contribute to a darker, yellowed, or stained smile. However, it is possible to erase years of stains in a single professional whitening session and sustain those results for many years with proper maintenance. According to the American Academy of Cosmetic Dentistry, professional whitening is best maintained by a combination of good oral care and take-home whitening treatments as recommended by your dentist.